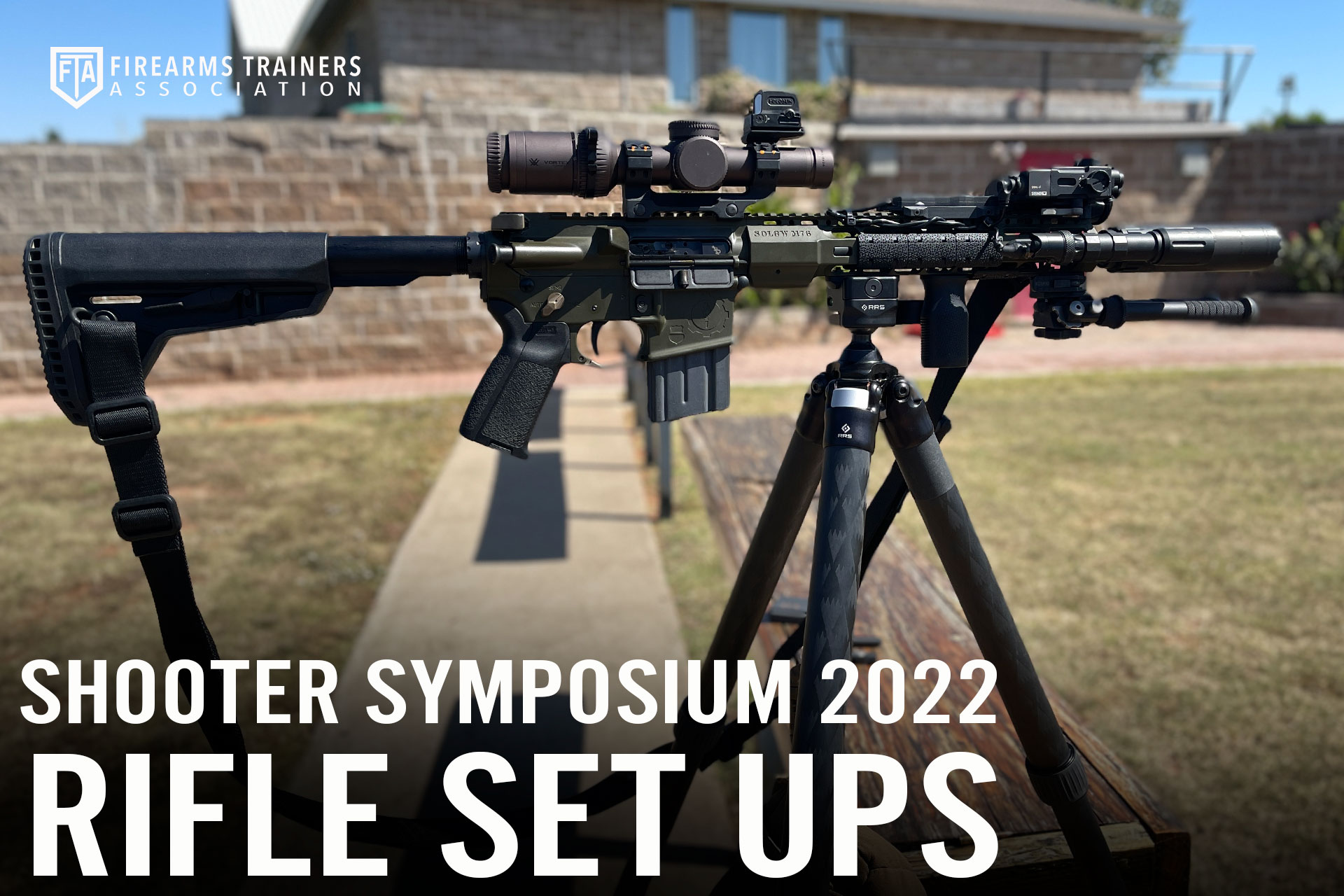 Posted on October 27, 2022 by Justin Collett in Training
Video: Shooters Symposium 2022 Rifle Set Ups
FTA Content Manager Justin Collett and FTA Ambassador Jeremy Tye go over the rifles they took to Shooter Symposium 2022 at The Ranch TX range in Eagle Lake, Texas. They were there for low light and night classes this year so their guns are set up with that in mind.
For more info on Shooters Symposium visit: https://www.shootersymposium.com/
Stay tuned for more videos on the gear the guys took to the event as well as AAR of the courses they took.